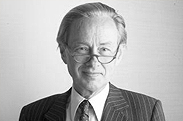 Dr. Volker Triebel
German Attorney &
English Barrister
Chartered Arbitrator
---
Kennedydamm 24
40476 Düsseldorf
Germany
Telephone +49 (0) 172 - 21 30 762
Telefax +49 (0) 2132 - 93 38 222
Mail

info

[at]

volker-triebel [punkt] com
Legal
Dr. Volker Triebel is admitted as a lawyer in Germany and is a member of the Dusseldorf bar association (Rechtsanwaltskammer Düsseldorf, Freiligrathstr. 25, D-40479 Dusseldorf, www.rechtsanwaltskammer-duesseldorf.de). In England he is a non-practising barrister.
The professional regulations for lawyers working in Germany can be accessed on the website of the Federal Bar Association (www.brak.de):
Federal Lawyers Act (BRAO)
Professional Standards for Lawyers (BORA) Specialist Lawyers Standards (FAO)
Federal Schedule of Fees for Lawyers (BRAGO)
Lawyers Remuneration Act (RVG)
Code of Conduct for Lawyers in the European Community (CCBE)
Content of website
Dr. Volker Triebel has thoroughly checked all data and information presented on this website. However, he cannot assume any liability for the correctness, completeness, quality and up-to-dateness of the data and information. Any liability on the part of Dr. Volker Triebel related to loss or damage of a material or non-economic nature that has been caused by the use or non-use of the information provided or through the use of inaccurate or incomplete information is excluded in principle, provided there is no evidence of fault on the part of Dr. Volker Triebel due to wilful action or gross negligence. He reserves the right to change, complement, delete parts of the pages or the entire website, and to suspend or terminate their publication, without separate notification.
References and links
Insofar as reference is made either directly or indirectly to links for which Dr. Volker Triebel is not responsible, he shall only be liable if he has full knowledge of illegal contents and if it would have been technically possible and reasonable for him to prevent the use thereof. The liability for any further content and especially for damage incurred by the use or failure to use information offered in this way shall lie exclusively with the provider of the pages referred to and not with those merely referring to the respective publication by means of links.
Dr. Volker Triebel does not accept any responsibility for contents provided by others on the internet to which reference (links) is made. He has no influence on the content and design of the linked pages.
Registered names and trademarks
Unless otherwise indicated, all names and trademarks on this site are either already under the license of Dr. Volker Triebel or he reserves the right to have them licensed under his name. This applies in particular to trademarks, type names, logos, emblems, etc. If used, this shall be clearly identified as such.